Find a Pest Control Professional
2018 Bed Bug Awareness Week
The National Pest Management Association (NPMA) released the findings of its 2018 Bugs Without Borders research that found 97 percent of pest professionals treated for bed bugs in the past year and more than half say summer is the busiest time of year. The results also reveal just how frequently bed bugs are confused with other pests with 84 percent of pest control professionals reporting being contacted to treat another type of problem only to discover bed bugs present instead.
Learn more about bed bug awareness week and the key findings from the 2018 Bugs Without Borders survey below.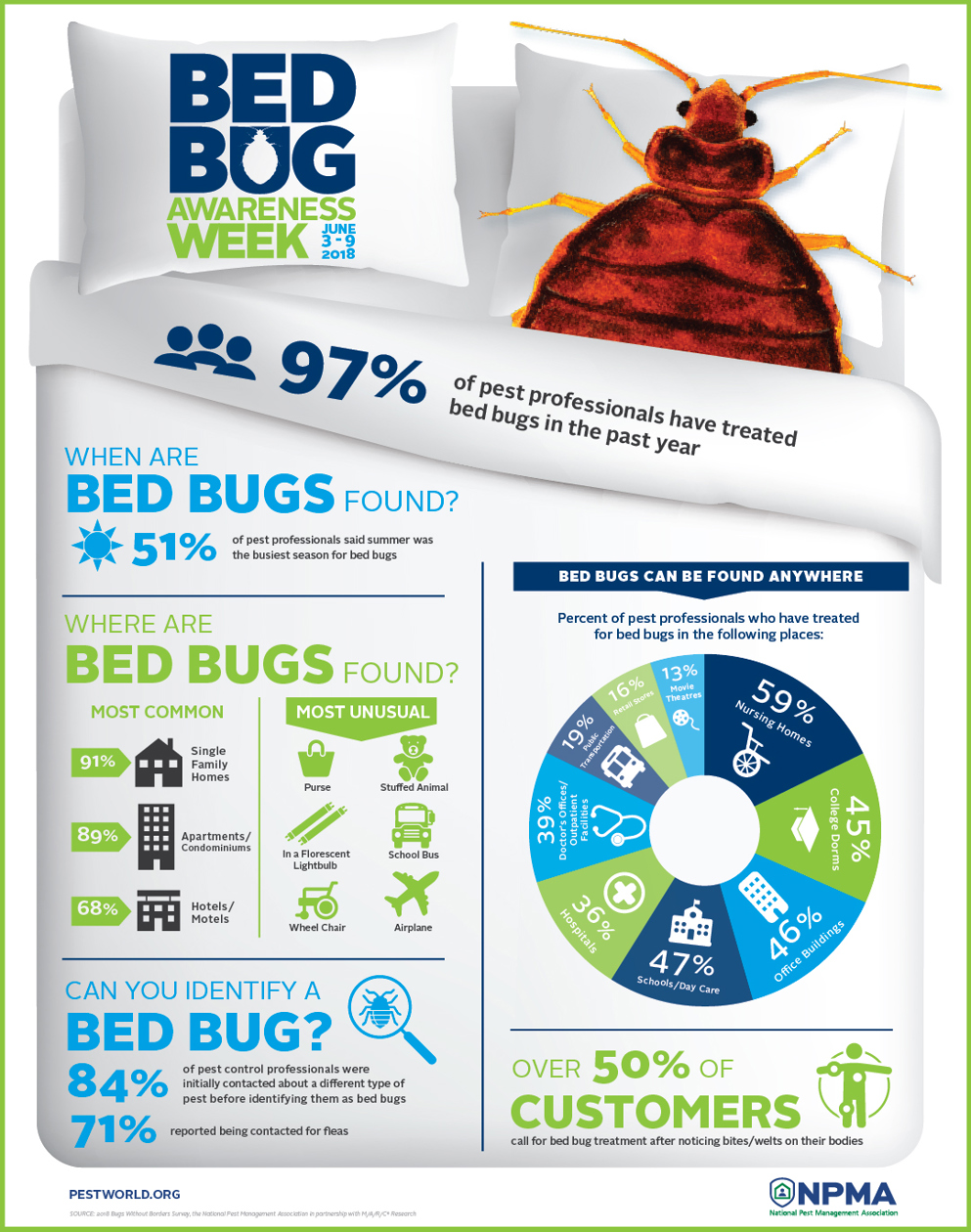 Vigilance is key when it comes to preventing a bed bug infestation. Learn more about these hitchhiking pests by visiting our bed bug Pest Guide. 
Find a Pest Control Professional