Doctor's Orders on Asthma and Allergies
A 2014 survey conducted by the Asthma and Allergy Foundation of America (AAFA) with the support of a grant from the NPMA assessed physicians' views on pests and their recommendations to patients with sensitivities to pest allergens. More than nine out of ten allergists surveyed (97 percent) believe a pest-free home is an important step in preventing asthma and allergy symptoms. Many common household pests, such as cockroaches and rodents, contain potent allergen proteins that can cause reactions and symptoms in certain asthma and allergy patients.
Check out the infographic below for more information or click here to view the official press release.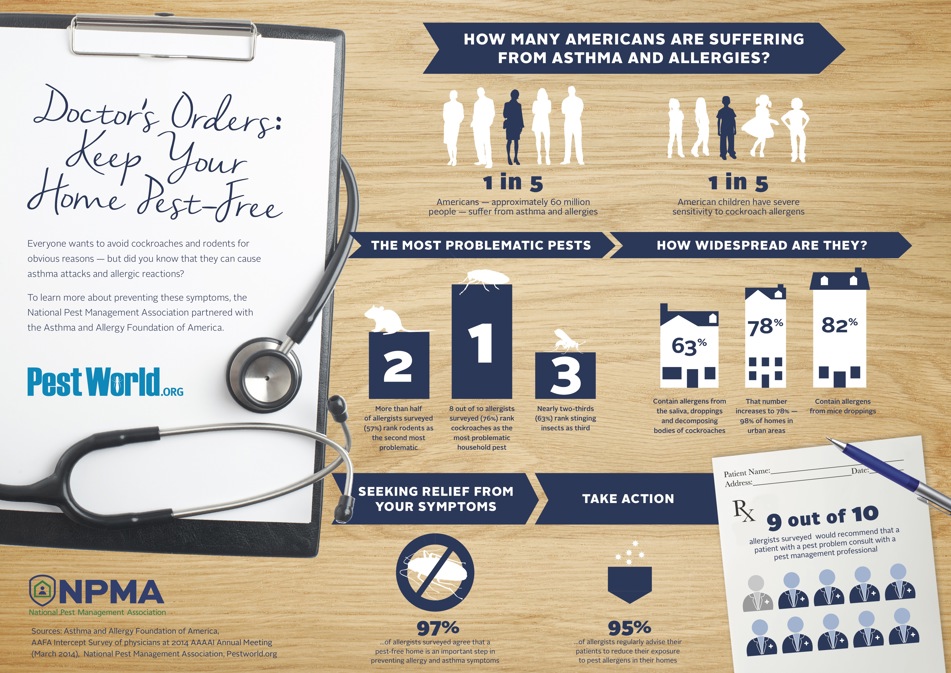 Find a

PEST PRO

in your area