Active Pests
In Your Area
Find a Pest Control Professional!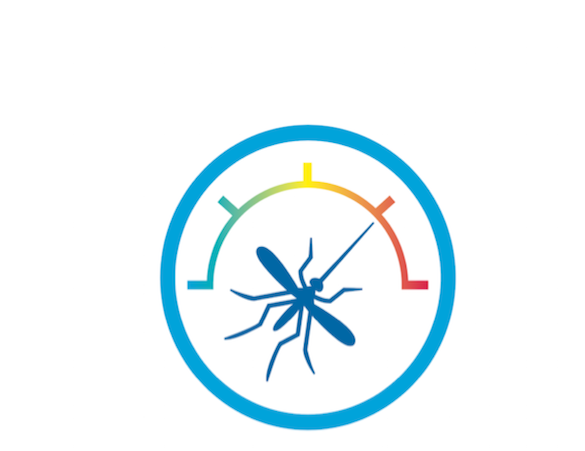 Your regional pest forecast is in!
View our Bug Barometer® to find out what pests will be active in the southeast this fall and winter.
Click here.
WATCH NOW
Check out some of our Pest TV videos on the latest pest happenings across the country.
New Rodent Research Dispels Classic Cat Myth
Groundbreaking new research funded by the National Pest Management Association (NPMA) and done in partnership with Fordham University dispelled some long-thought myths about cats as an effective means of rodent control. Scientists studied individual rat behavior using scent detection and RFID-technology, better known as micro-chipping, and found that cats do not successfully kill and control rat populations.
Learn more here.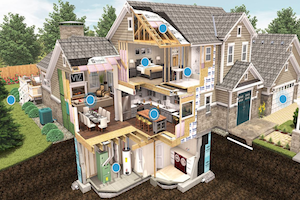 Our Interactive "Pest in the House"
Learn about the most common household bugs found in the kitchen, bathroom, living room and other areas of the home. You'll discover why pests are attracted to certain rooms and find pest-proofing tips to keep pests out.
Click here to view the house.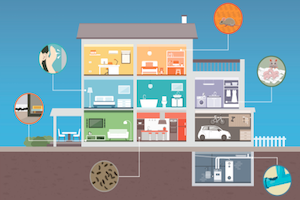 6 Signs of a Rodent Infestation
Rodent infestations are common in the fall and winter. In fact, rodents invade and estimated 21 million homes during the colder part of the year. Learn the top six signs of a mouse or rat infestation in your own home.
View the infographic here.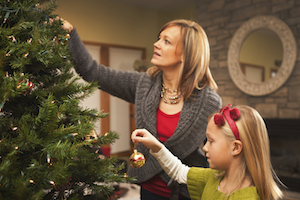 Three Tips for a Pest-Free Holiday
Homeowners should stay vigilant and follow these three tips when preparing and decorating for the holidays to ensure elusive, unwanted pest guests aren't invited as well.                                                            
Learn more here.
Pest Control Information from Expert Exterminators
PestWorld is the official website of the National Pest Management Association (NPMA). In addition to general pest control resources, you can search for exterminators in your area, and find detailed information on specific household pests to help you prevent infestations.
Feel free to use PestWorld.org as your main resource for information on bugs, rodents, pest control and the growing professional pest management industry. Browse the latest pest news, learn more about extermination services or find a pest control professional in your area. Get the most up-to-date pest control information straight from the experts at PestWorld!