Find a Pest Control Professional
Community Relations: The Heart of Our Work
NPMA exists to positively impact the businesses and livelihoods of those in the pest management community each and every day. Find pest management community relations information from PestWorld and the NPMA below.
NPMA Gives

Pest management professionals improve lives each and every day as they protect people, property, and our nation's food supply from pests. That same spirit of service and compassion drives many industry businesses to give back to the communities they serve. To recognize those who support their local and global communities through stewardship and voluntarism, the National Pest Management Association created NPMA Gives, a recognition program for those in the professional pest management industry who go above and beyond in support of those around them. Each company participating in the NPMA Gives program has voluntarily committed to contribute no less than one percent of their net profit to their communities.
Pest Management Pledge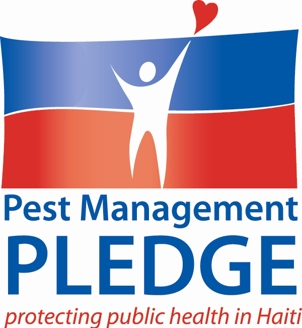 One example of the industry's commitment to global service can be seen in its multi-year efforts in Haiti. On January 12, 2010, a 7.0 magnitude earthquake devastated the Haitian capital of Port-au-Prince and surrounding areas, killing an estimated 230,000 people injuring another 300,000 and rendering more than a million homeless. Shortly after the earthquake, the National Pest Management Association (NPMA) offered its assistance to the Haitian government.
On May 5, 2010, the first NPMA delegation traveled to Haiti to assess the current pest issues and infestation risk factors.  Medical facilities in Port-au-Prince and the surrounding areas were experiencing severe infestations of flies, rodents and cockroaches. The NPMA delegation realized that the hospital staff was barely equipped to save the lives of their patients, much less to deal with the pests that were spreading disease and bacteria. As a result of this first eye-opening, heart-wrenching visit to Haiti, the Pest Management Pledge was born.  
Over the next couple of visits, NPMA delegates and their Haitian pest control counterparts worked to install more than 500 screens to protect hospital patients from disease-carrying flies and mosquitoes in areas such as delivery rooms, neonatal care areas, as well as emergency and operating rooms. In addition, teams also installed 500 rat bait stations and more than 200 fly bait stations at three hospitals and one orphanage in the capital city.

NPMA wrapped up its mission to Haiti with a fourth and final humanitarian delegation in July of 2011. Over the course of a year, NPMA used its resources to minimize entry points for pests, purchase products designed to prevent pest infestations in buildings, and to train Haitian pest control workers so they can properly perform pest control operations as the country continues its recovery.
Find a Pest Control Professional