Find a Pest Control Professional
What is a Termite Inspection and Why Do You Need One?
Termite inspections are an absolute must to ensure a safe and structurally sound home. Whether you need a termite inspection for a home purchase or are selling your home, it's important to know if  you need to work with a pest control professional to eliminate an infestation. Even if you aren't moving, pest control professionals stress the importance of annual termite inspections to avoid costly issues.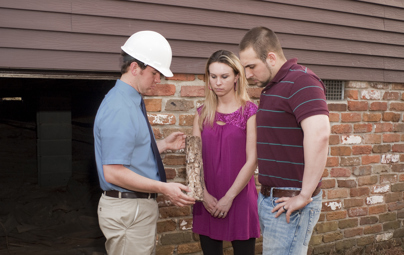 What is a Termite Inspection?
­A termite inspection is when an expert looks for signs of an infestation. The main signs they will look for include evidence of:
Swarmers
Mud shelter tubes
Mud in construction joints
Wood in your landscape
Wood damage
To the untrained eye, these signs may be difficult to spot, especially since termites often eat wood from the inside out, making structures appear intact.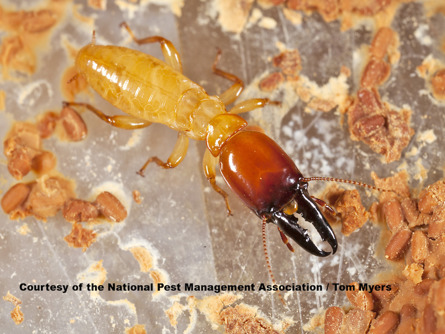 Why Do You Need a Termite Inspection?
Buying a home is exciting and it is easy to get caught up in the cosmetics of a new house. Before you get to decking out your new digs, it is crucial you get a termite inspection to assess any termite damage—BEFORE signing on the line. Your dream home can quickly turn into a nightmare if you skimp on this inspection as part of the home-buying process.
What's more, even if you aren't moving, an infestation can take a huge chunk out of your wallet, as this pest causes $5 billion in damage every year in the U.S., which is actually closer to $6.8 billion when you account for inflation in today's economy. Unfortunately for homeowners, this cost is typically not covered by insurance.
Though termites can infest structures in any part of the U.S., wood destroying insect inspections are especially important for those who are moving to, or buying a home, in warmer regions of the country where termites are most prevalent.
Termites thrive in warm and damp areas so while buyers may love Florida, also known as 'The Sunshine State,' or the beautiful Southern California coast, so do termites. Inspections can take place any time of year, but swarmers are most common in the spring and summer.
If you suspect an infestation or need a termite inspection for a home purchase, to sell, or for an annual appointment, reach out to a local pest control professional specializing in termite work who can help.