Another Reason to Be Spooked on Halloween
"They're creepy and they're kooky, mysterious and spooky, they're all together ooky." They're...spiders, bats and bed bugs?

During Halloween, forget the typical haunted house! For most homeowners, just the thought of a spider building a web in the kitchen, a bat flying around in the attic, or bed bugs nesting between the sheets is all they need to deem their home a "haunted" one. The National Pest Management Association (NPMA) reminds homeowners that autumn is a prime season for pest infestations as insects and rodents seek shelter from cooler weather.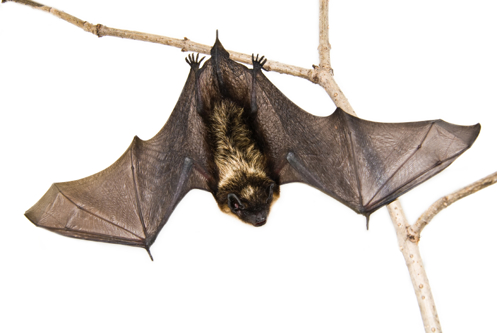 "Halloween is a celebration of all things spooky and scary, but the holiday also serves as an important reminder for homeowners to take preventative measures to keep pests from taking up residence in their homes," says Jim Fredericks, technical services director for NPMA. "Although plastic spiders and faux cobwebs are meant to be frightening, it is real life critters that can cause nightmares when they invade your home."

NPMA offers these tips to homeowners for preventing a pest infestation during the Halloween season:
Seal cracks and holes in and around the home's exterior to block entryways for pests.
Repair broken or poorly fitted window screens and loose/missing shingles; insure that locations where pipes and wiring enter homes are properly sealed.
Do not leave unsealed food lying around, as it attracts insects and rodents.
Store fire wood at least 20 feet away from the house and five inches off the ground.
Check wood for insects - especially spiders - before bringing it indoors.
If you see signs of a pest infestation in your home, contact a licensed pest professional to inspect, identify and control the problem.
Find a

PEST PRO

in your area