Holiday Decorating Done Right
Top Three Tips for a Pest-Free Home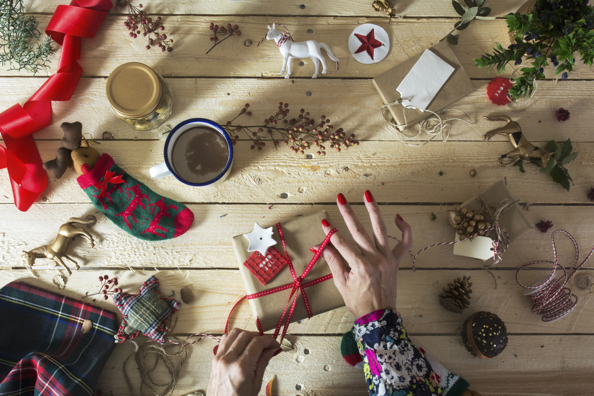 With many areas of the country experiencing wintry conditions and the warm days of summer long gone, people are consumed with the hustle and bustle surrounding the holidays and may not be focused on preventing pest problems. But, the arrival of snowy weather doesn't mean pest populations have disappeared and should be forgotten. Although several pests do die off or find a place to overwinter when the temperature drops, the National Pest Management Association advises homeowners that infestations are still possible throughout the winter months - especially during the holiday season as people bring Christmas trees indoors and rummage through decorations to hang around the home. As such, homeowners should follow these top three tips to ensure the holiday decorating is done right:
Check Greenery for Insects.
Remember the famous scene in National Lampoon's Christmas Vacation when a squirrel leaps out of "the Griswold family Christmas tree," sending panic throughout the Chevy Chase abode? While comical, many people don't realize a situation like this could actually happen in their own home. Spiders, mites, moths and other pests have been known to nest in live greens like trees, wreathes and garlands, which often end up being used to decorate the home during the holidays. Therefore, homeowners should inspect these items for evidence of pests and shake them out before bringing them indoors. This will help to minimize any chance of an infestation in your home.
Inspect Your Holiday Décor and Store It Properly.
To festively prepare for the holidays, people have begun to rummage through boxes of wreaths, ornaments, figurines and strands of twinkling lights to decorate their homes for the most wonderful time of the year. However, most of these decorations have likely been stored since last season in attics, basements and garages - all of which provide ideal habitats for pests. Before bringing decorations into the main living areas of the home, it's important to unpack boxes outside and inspect them for signs of a potential pest infestation like gnawing marks and rodent droppings.
Once we ring in the New Year and it's time to take down the decorations, make sure all items that you normally store in the garage, basement or attic are placed in a sturdy, hard plastic container with a secure lid. This quick tip will help to ensure rodents don't find a way into the decorations and become an unwelcome surprise when it's time to decorate the following year.
Keep Firewood Away From the Home.
The winter season is also a popular time to snuggle by the fireplace with a good book and a cup of hot chocolate. But, if you are planning on bringing firewood into the home to start a fire, it's important to inspect the pieces of wood for pests that can easily hitch a ride indoors like spiders, termites and ants. Outdoors, firewood should be stored at least 20 feet from the home on a raised structure, such as concrete blocks.
These tips should help reduce the possibility of encountering unwanted visitors in your home this season, but if pests do become an issue, contact a licensed professional to inspect and treat the problem.
Find a

PEST PRO

in your area