First Responder PSA
Public Service Announcement Highlights Health Risks Posed by Pests
When people think of causes of allergies, they often focus on pollen, dust and pet dander.  But did you know common household pests like cockroaches and mice can cause allergies, as well as aggravate asthma? Consider these facts:
63% of American homes contain allergens from cockroaches. That number increases to as many as 78% to 98% of homes in urban areas.
Mice also spread potent asthma triggers, found in 82% of homes.
Nearly 25 million Americans suffer from asthma.
60% of asthma cases are "allergic-asthma."
Asthma is the most common chronic disease among children.
These staggering statistics demonstrate how hidden allergens from common household pests can put us at risk for serious (and potentially life-threatening) diseases.
Help your family breathe easier. Watch our new public service announcement offering information on safeguarding the health and safety of families from household pests. The campaign is a joint effort by the Asthma and Allergy Foundation of America and the National Pest Management Association.
More Information
To assess the allergy and asthma risks in your home, download this checklist. Also, consider these tips when searching for a qualified pest professional to help ensure a pest-free home.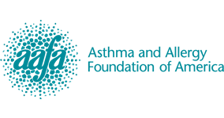 The Asthma and Allergy Foundation of America (AAFA), a non-profit organization founded in 1953, is the premiere patient organization for people with asthma and allergies. AAFA is dedicated to improving the quality of life for people with asthma and allergic diseases through education, advocacy and research.
Sources
Find a

PEST PRO

in your area