Find a Pest Control Professional
Squirrels 101
A Q&A About Common Types of Squirrels
Often referred to as nuisance wildlife, squirrels present their own unique set of dangers when it comes to their interaction with humans as they can become aggressive when they feel frightened or threatened. While people should be cautious year-round, squirrels tend to be more of an issue in fall and winter as the weather becomes colder and they look for a place to stay warm. During these months, our homes become an ideal shelter for squirrels, and this can be a problem, as squirrels will gnaw at wires, insulation and damage walls. 
What do squirrels look like?
Squirrels are generally small rodents with slender bodies, bushy tails and large eyes. In general, their fur is short, soft and silky, and ranges in thickness from species to species. The color of their fur is also highly variable and can be whitish, gray, yellow, red, brown, or even black.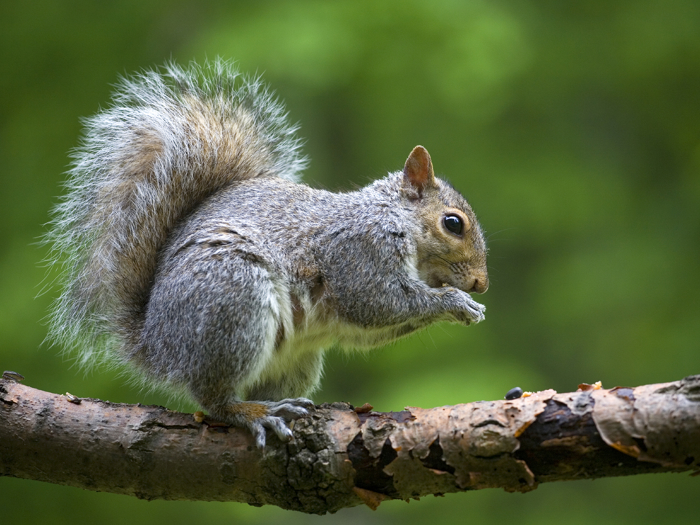 What do squirrels eat?
It is often assumed that squirrels only eat nuts, but squirrels are actually omnivores, which means they like to eat plants and meat. Oftentimes squirrels rely on fungi, seeds, nuts and fruits for nutrition but they will also eat eggs, small insects, caterpillars, small animals and even young snakes. As their food source is highly variable with the weather, squirrels will prepare for colder months, when food is scarce, by burying their food.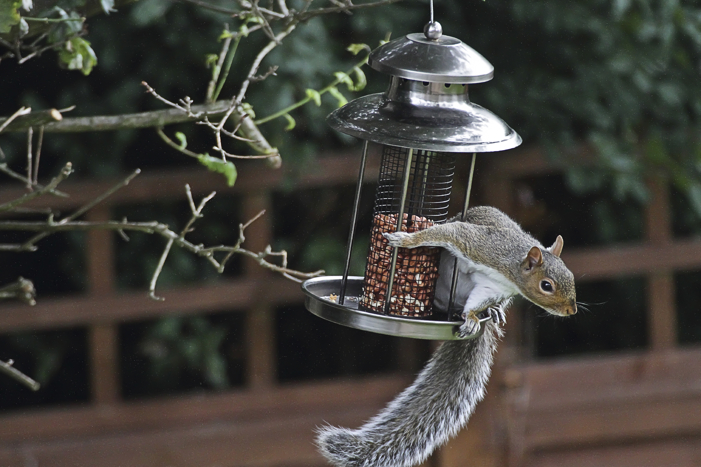 Where do squirrels live?
In general, squirrels nest in tree cavities or build nests in tree branches during the warmer months. When it is colder, squirrels may live in tree holes, but are also known for invading homes and structures to keep warm. 
Are squirrels dangerous to humans?
It is unclear if squirrels pose a health risk to humans. While some people claim that squirrels carry diseases, others say that they do not carry any harmful diseases that can be transferred to humans. That said, it is best to take precautions and avoid contact when possible. If you do get bitten, seek immediate medical attention.
Are squirrels a threat? How can I prevent a squirrel infestation?
Squirrels are considered to be pests as they can damage electrical wires and telephone lines outdoors. They also enter homes in the colder months to keep warm, where they can gnaw at wires, insulation or walls and make a lot of noise. To help prevent a squirrel infestation, it is recommended to:
Seal all possible points of entry around the house, including small openings and cracks around doors and windows.
Screen vents and openings to chimneys.
Keep food in airtight containers and dispose of garbage regularly.
Keep tree limbs cut back 6 to 8 feet from the roofline.
If squirrels do invade your home, contact a pest control professional specializing in nuisance wildlife to safely remove the squirrels. For tips on finding a professional, visit: http://www.pestworld.org/find-a-pest-control-professional/tips-on-finding-a-pro/ 
Now that you've read about squirrels, you should check out this article to learn interesting facts about other nuisance wildlife animals.