Find a Pest Control Professional
Will They Eat It?
Termites are known for their destructive wood-based diets, but what happens when they encounter household items like headphones and shoes? "Will They Eat It?", an eye-opening six-part video series from the National Pest Management Association (NPMA), shows that these silent destroyers are capable of chewing through much more than just wood. As if causing approximately $5 billion a year in U.S. property damage wasn't enough, these pests proved that everyday household items were no match either.
Watch the drama unfold on WillTheyEatIt.PestWorld.org as NPMA entomologist Dr. Mike Bentley introduces items including fast food, a dictionary, headphones, fake money, shoes and towels to these tiny terrors to find out "Will They Eat It?" Check out the infographic below for an overview of the results.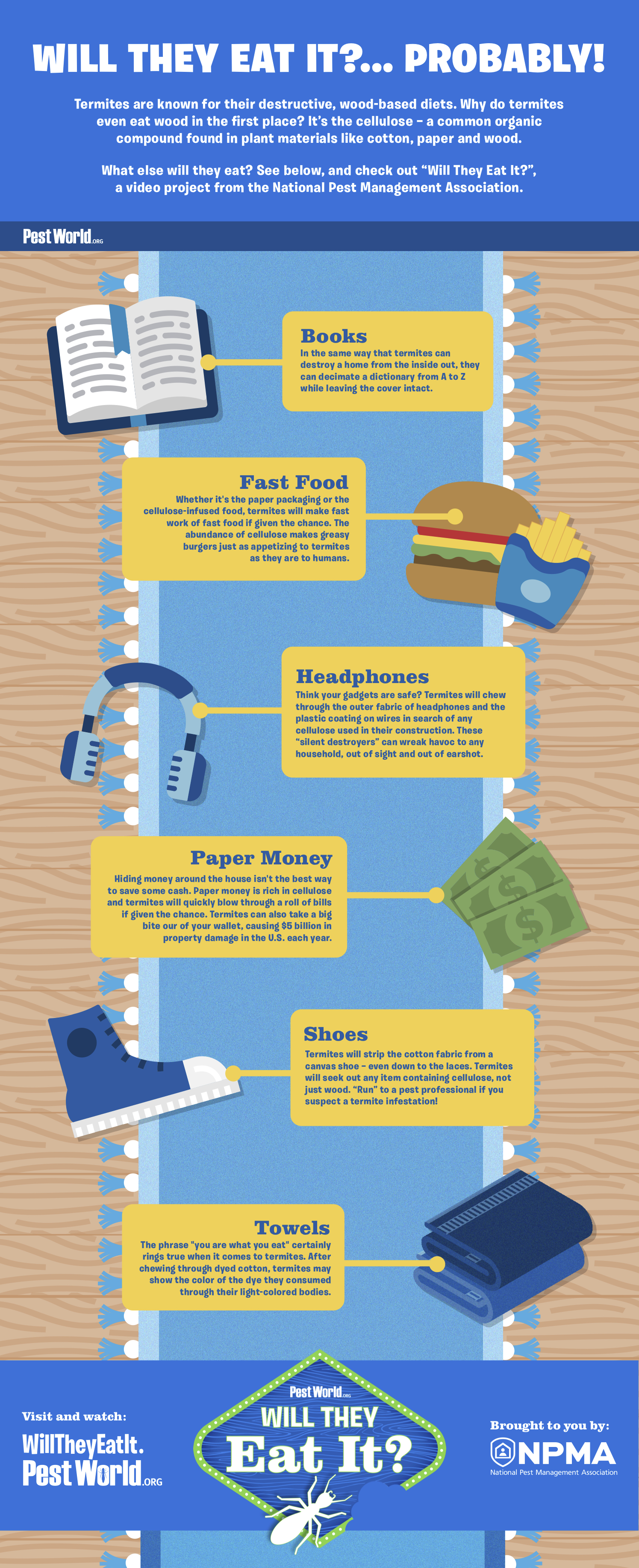 Find a Pest Control Professional