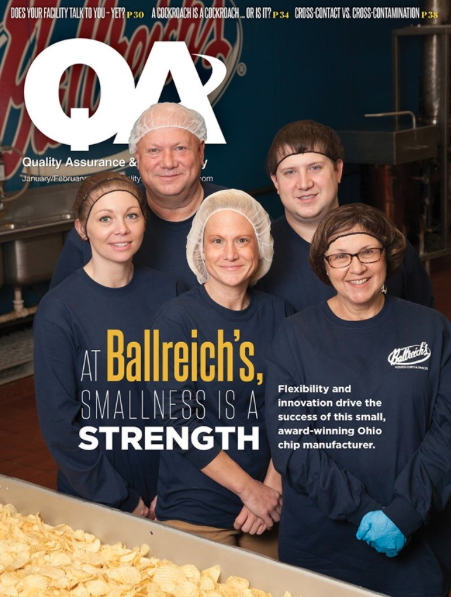 IPM: The Plan You Need to Stay in Business
By Michael Bentley, Ph.D.
With the challenges food processors face each day, insect and rodent infestations have the potential to be one of the costliest. Unsanitary conditions coupled with disease-carrying pests in food facilities can cause widespread disease outbreaks, making FSMA and current good manufacturing practices compliance imperative. To help address pest-related sanitation and contamination issues before they have a chance to materialize, facility managers can implement a process of common sense and sound solutions: Integrated Pest Management (IPM). Using IPM — which includes inspection, identification, recommendation, treatment by a pest control professional, and evaluation — can help food processors continuously provide safe products and uninterrupted service, while protecting public health.
Click here to read the rest of the article, which appeared in the January/February 2018 issue of QA: Quality Assurance & Food Safety magazine.