Rodents & Foreclosures
How One Empty Home Can Lead to Pests for the Whole Block
More than 800,000 homes across the U.S. were foreclosed in 2011, and that number is expected to climb 25 percent this year to more than 1 million homes, according to the RealtyTrac. While the effects of a foreclosure are obviously most devastating to the homeowners and their family, neighbors can also be impacted.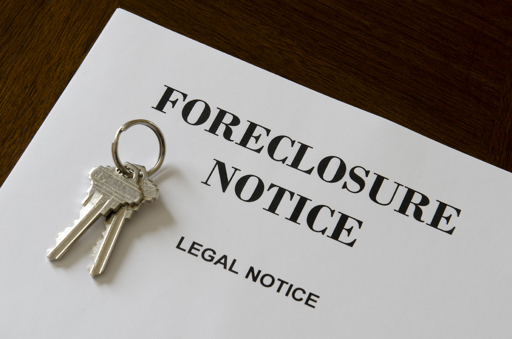 For one, a foreclosure can drive down the value of the rest of the homes in a neighborhood. In addition, a foreclosed home that is empty and uncared for can attract a variety of pests, including termites, spiders, ants, mosquitoes, stinging insects and rodents. An overgrown or unkempt yard, for example, can harbor many more pests than a well-groomed one.  In addition, a foreclosed home is more likely to be in need of repairs to the structure. Small holes in siding, rips in screens, broken window glass and cracks in foundation provide easy access inside for pests.
Pests find that an empty house makes a great home for them - providing shelter and even food (in the form of other pests, crumbs, abandoned pantry items and decaying material) and water (from leaky pipes, toilet bowls and standing water). Once these pests find their way into a foreclosed home, it is only a matter of time before the population grows and offspring venture out, seeking food and shelter in other homes on the block.
A rodent infestation is especially likely to spread from a foreclosed home to other nearby houses. As it is, rodents invade an estimated 21 million homes in the U.S. each winter, and with rapid reproduction rates (a female house mouse, for example, can give birth to up to a dozen babies every three weeks) a small infestation can quickly spread to neighboring homes. Rats, on the other hand, can travel up to a mile in a single night. They are also known as exceptional diggers and often build intricate systems, called burrows, which allow them to travel around a neighborhood undetected. 
Once rodents do invade a home, they can pose serious health and property risks. Rodents contaminate food and spread diseases like Hantavirus, a viral disease that can be contracted through direct contact with, or inhalation of, aerosolized infected rodent urine, saliva, or droppings. They can also carry and spread fleas, which can pose serious health risks to family pets. Additionally, rodents can pose a significant property risk as they have a tendency to destroy insulation in attics and gnaw wiring, causing up to 25 percent of house fires in the U.S.
Unfortunately, if a house in your neighborhood is under foreclosure, there is little that you can do to prevent pests from infesting that home. But there are many steps that you, as a homeowner, can take to prevent those pests from finding their way into your home. Your first step should be to contact a licensed pest professional who will be able to determine what types of pest infestations your neighborhood is most at risk for, and recommend a prevention plan to help keep your home pest-free. Of course, any pest prevention plan works most effectively when a homeowner carefully follows the recommendations of their pest professional and follows simple pest-proofing tips.
Find a

PEST PRO

in your area