Find a Pest Control Professional
Advice for Hiring a Pest Control Company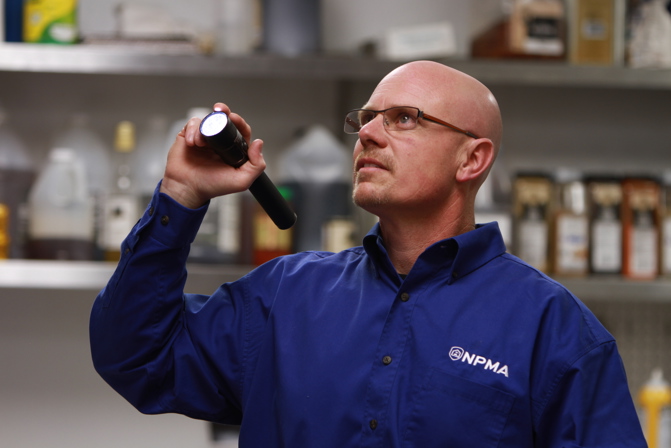 By employing a few helpful tips and exercising sound judgment in your search, you can rest assured that you're partnering with the right company – one that can both assist in eliminating a current infestation and reducing future pest problems. The following three recommendations will serve as a guide to hiring a licensed pest control company.
Evaluate pest control companies that are members of national, state or local pest control associations.
Look for companies that actively participate in their national, state or local association as those memberships speak to their commitment to protecting public health and property as well as a desire to receive ongoing education about new technologies and treatment techniques. These memberships also mean these companies will strictly adhere to state and federal regulations.
Research companies and ask for recommendations.
Inquire about companies and services from others in your industry as they face similar challenges regarding pest control.
When meeting a prospective pest control professional, always ask questions about their pest control practices and other clients they serve in the industry. You should also request references.
Buy value. You can't put a price on your company's reputation. When selecting a company, evaluate several companies, their services, commitment to IPM, guarantees and references. These factors often speak to quality of service and long-term satisfaction you'll receive.
Understand service agreements.
Before finalizing the agreement, carefully read contract terms to fully understand what pests and services are covered, as well as any guarantees that may be given. 
Find a Pest Control Professional