Find a Pest Control Professional
What's Bugging You?
A 2013 survey conducted by Harris Interactive on behalf of the NPMA found that mosquitoes, stinging insects and ticks cause Americans most concern during the summer. More than half of those concerned about any pests during the summer say they are worried about contracting a disease as the number one reason behind their concern.
Check out this infographic for more information on what's bugging Americans.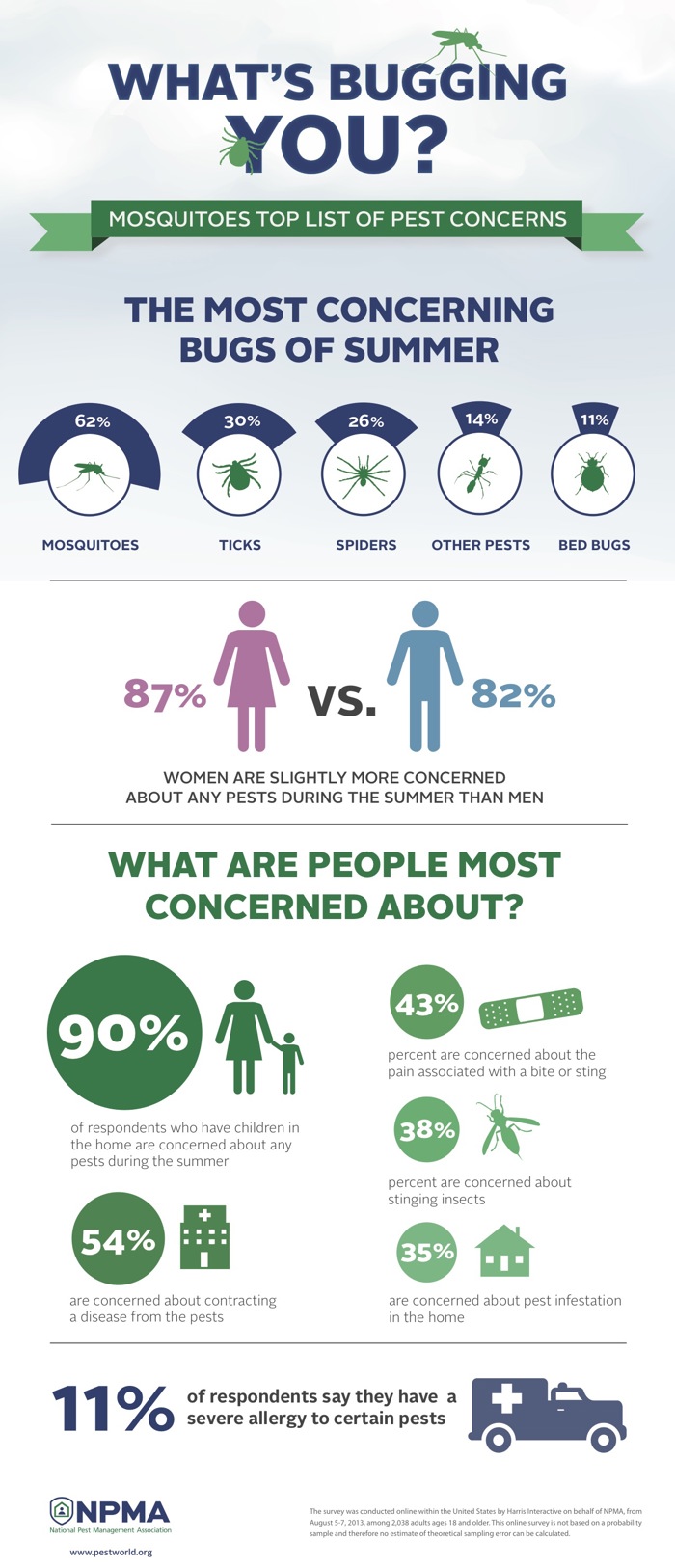 Find a Pest Control Professional