Find a Pest Control Professional
2021 Winter & Spring Vector Sectors
The National Pest Management Association's (NPMA) bi-annual Vector Sectors™ lists the top 10 U.S. cities with the greatest risk for increased pest pressure from vector pests, including ticks and rodents. As vectors of disease, these pests are able to transmit pathogens such as Lyme disease and Hantavirus to humans, making awareness and prevention paramount to protecting public health.
Despite heavy snowfall and below-average temperatures across much of the U.S., experts caution pests like ticks and rodents still pose a serious threat to public health.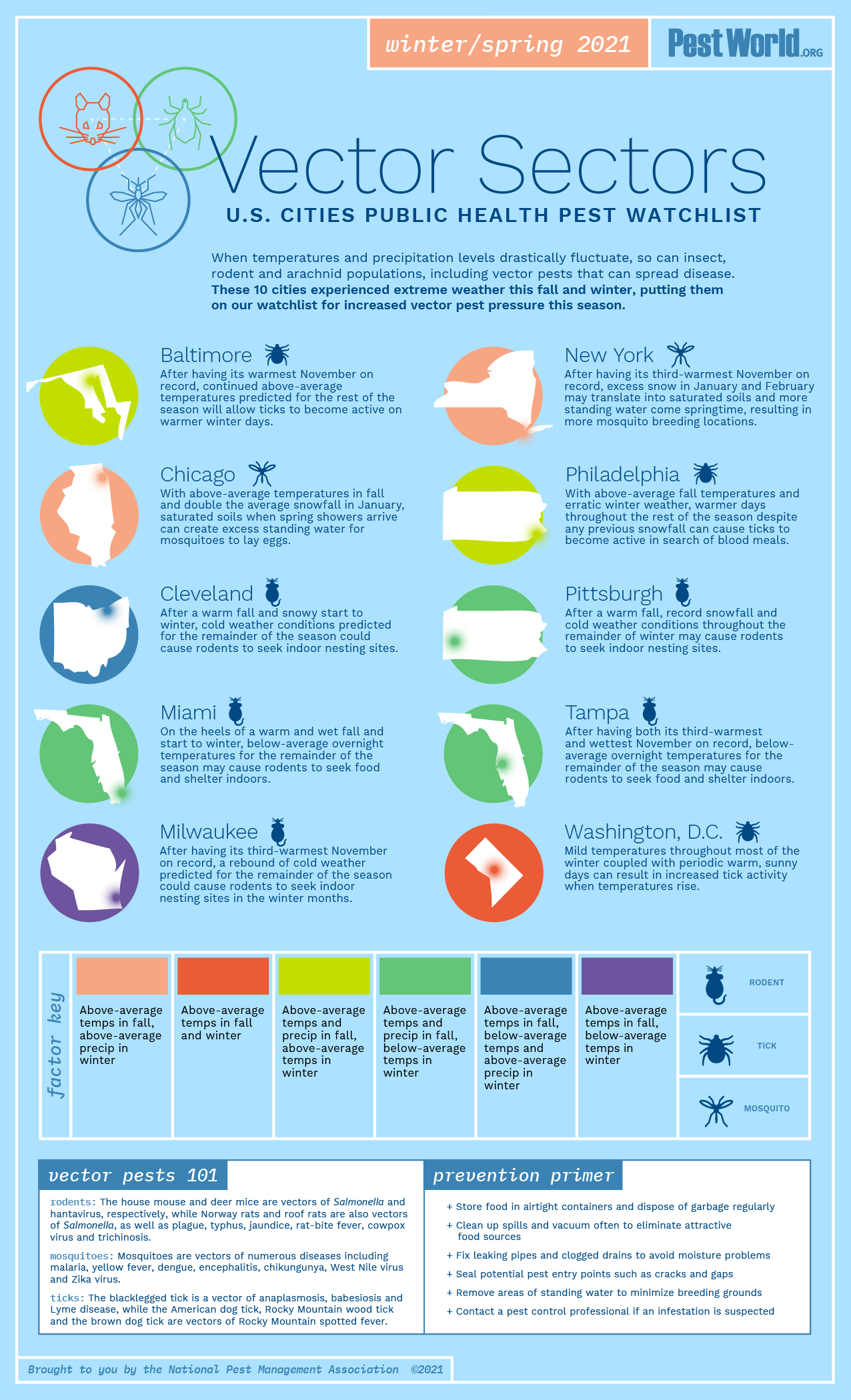 Regardless of where you live, all U.S. residents should take precautions to protect against vector pests. Learn more here.
Find a Pest Control Professional