Find a Pest Control Professional
2020 Summer Vector Sectors
The National Pest Management Association's (NPMA) bi-annual Vector Sectors™ lists the top 10 U.S. cities with the greatest risk for increased pest pressure from vector pests, including ticks and mosquitoes. As vectors of disease, these pests are able to transmit pathogens such as Lyme disease and West Nile virus to humans through their bites, making awareness and prevention paramount to protecting public health.
These 10 cities with established pest populations also experienced heavy rainfall and high heat this spring and summer - favorable conditions that allow pest populations to thrive - landing them on NPMA's Vector Sectors list.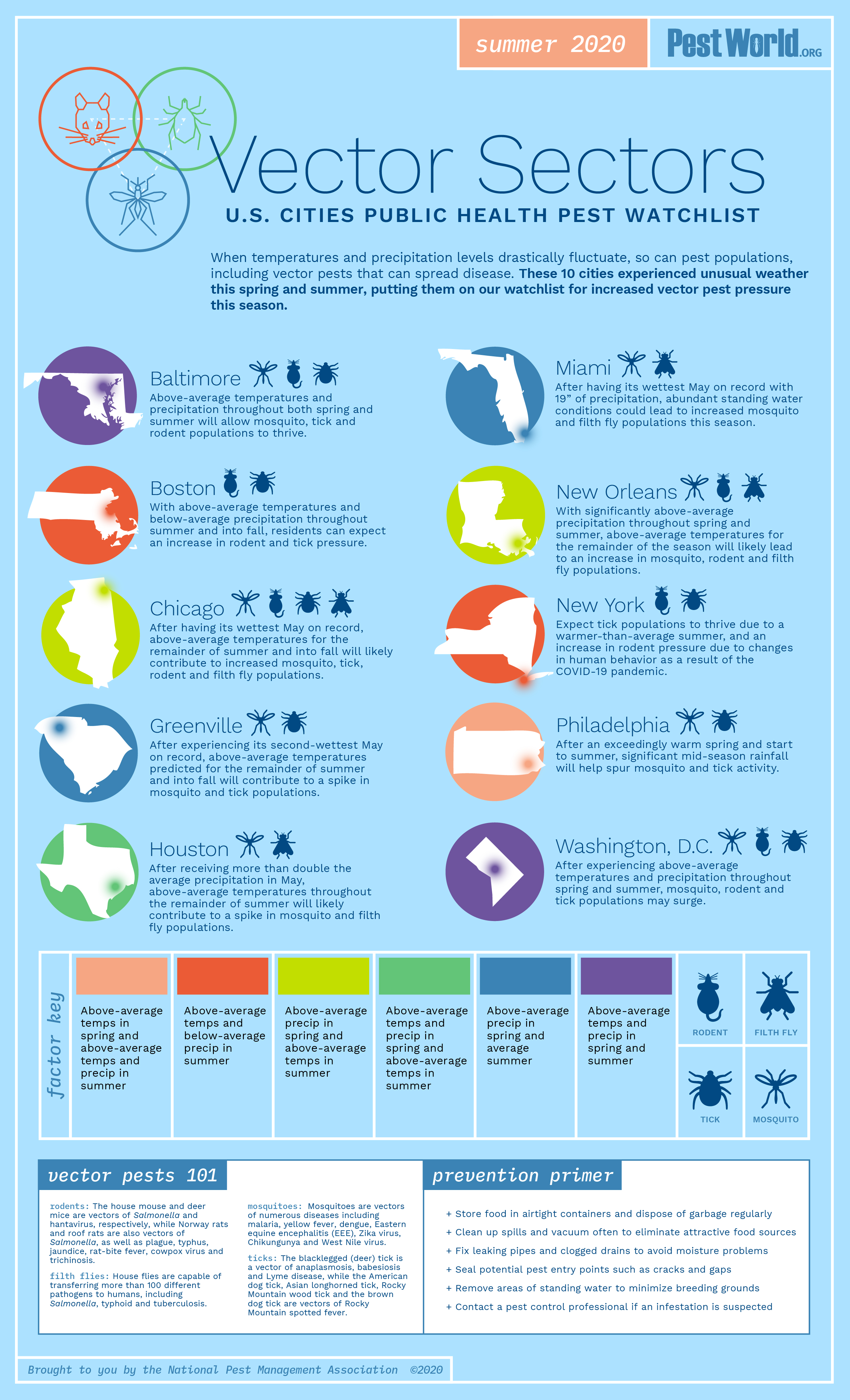 Regardless of where you live, all U.S. residents should take precautions to protect against vector pests. Learn more here.
Find a Pest Control Professional