Find a Pest Control Professional
2019 Winter Vector Sectors Infographic
The National Pest Management Association's (NPMA) bi-annual Vector Sectors™ lists the top 10 U.S. cities with the greatest risk for increased pest pressure from vector pests, including rodents and cockroaches, for the remainder of winter. As vectors of disease, these pests are able to transmit pathogens such as Salmonella and hantavirus to humans. They are also known to trigger allergy and asthma symptoms, especially in children, making awareness and prevention vital to protecting public health.
Extreme cold during the winter months can drive rodents indoors in search of food and shelter, and excessive moisture or milder temperatures in warmer states this time of year can also cause an increase in cockroach pressure.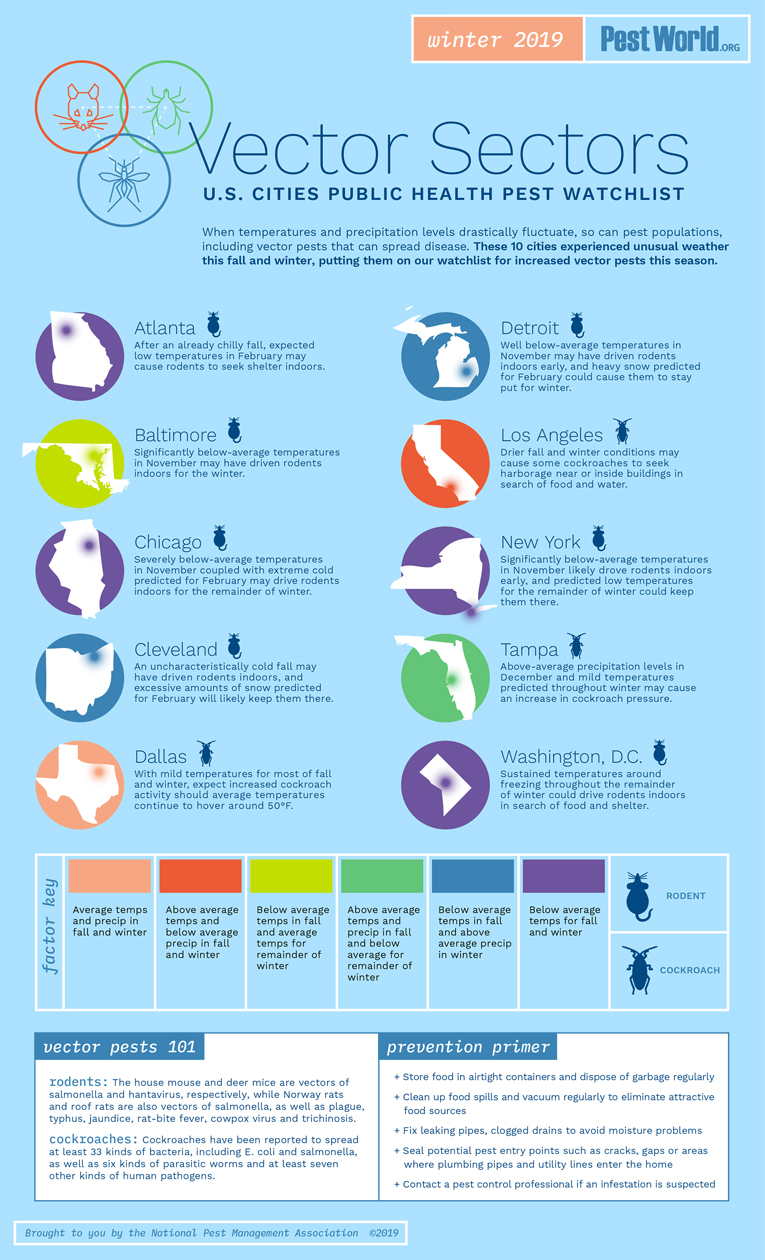 Regardless of where you live, all U.S. residents should take extra precautions this winter to protect against vector pests.
Find a Pest Control Professional