FIND A
PEST PRO
Enter U.S. Zip Code or
Canadian Postal Code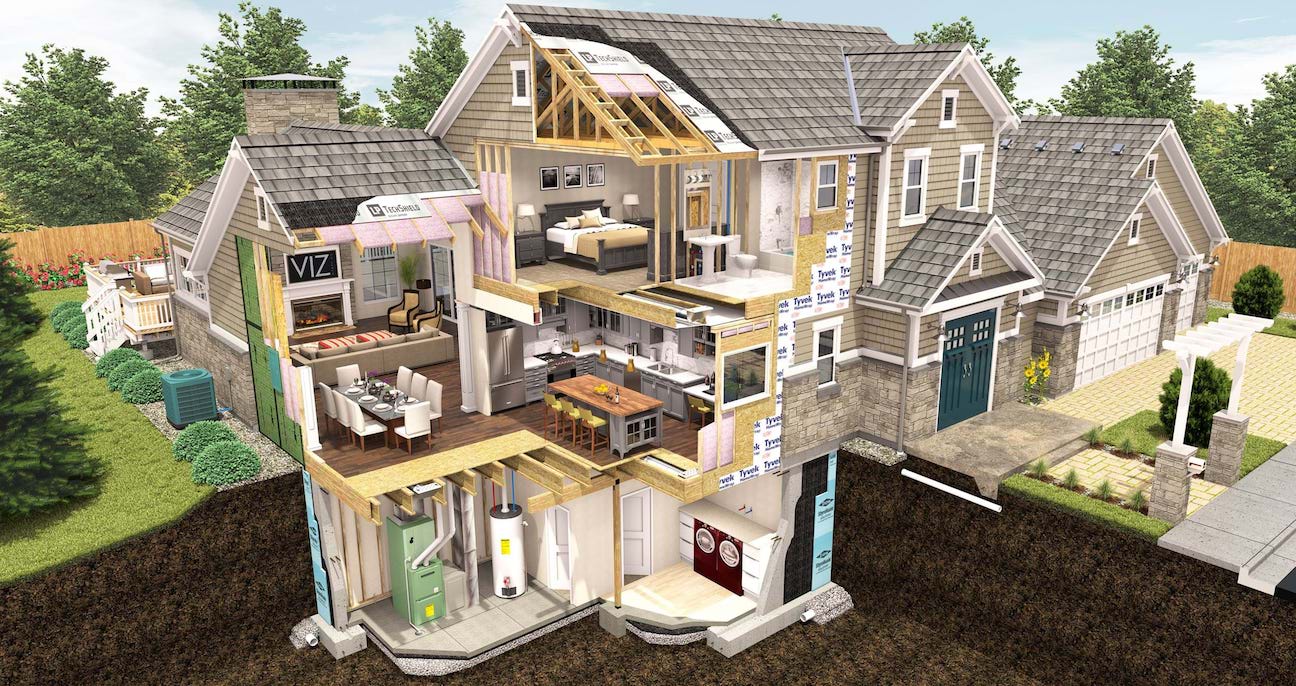 Our Interactive "Pest in the House"
This helpful pest control resource is full of information and facts on common household bugs. You'll discover why pests are attracted to certain rooms, get expert advice on household bug identification, and find pest-proofing tips to keep pests out year-round.
Explore the House
In the News
LOCAL NEWS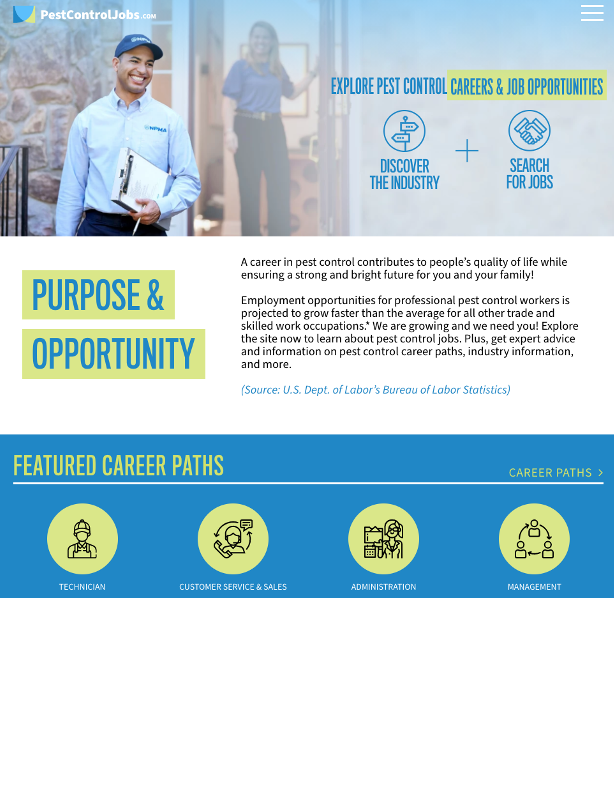 Explore Pest Control Careers & Job Opportunities
Pest control professionals are essential to our modern-day quality of life. Employment opportunities are available for all different types of people and skill sets, from technicians to management positions. Visit PestControlJobs.com to learn more about the career paths and opportunities available within professional pest control!
OTHER NEWS
How to Avoid Shipping Pests Directly to Your Home

In the wake of online holiday shopping deals, many Americans can expect a flood of packages at their doorstep throughout the weeks ahead. What many don't expect, however, is that those packages could be harboring pests, giving them direct access to your home.

Have a Holly Jolly (and Pest-Free) Holiday Season

In order to help keep the season merry and bright, the National Pest Management Association (NPMA) is urging homeowners to remember to check those trees, wreaths and garlands before bringing them into the home.

New "Rodents Revealed" Project Exposes Just How Talented Mice and Rats Truly Are

Rodents are one of the most prevalent and dangerous public health pests in the country. During Rodent Awareness Week, October 18-24, 2020, the National Pest Management Association (NPMA) is educating the public on how to protect against the dangers rodents pose through their newest project, Rodents Revealed.
Facts about Bugs, Insects, and Pests from Trusted Experts
PestWorld.org is the official consumer education website of the National Pest Management Association (NPMA). In addition to pest control information and facts, you can search for exterminators in your area, browse insect pictures, and find detailed information on specific household pests to help you prevent infestations. Feel free to use PestWorld.org as your main resource for credible information on bugs, rodents, pest control, and the growing professional pest control industry. Browse the latest pest news, read facts about insects and bugs, or find pest control professionals in your area. Get the most up-to-date pest control resources straight from the experts at PestWorld.org!
More From Our Experts